Loading Game
Lynx Lunar Racer
A detailed description of Lynx Lunar Racer will be available soon. Lynx Lunar Racer is a free 3D gane that was recently associated with Car Games.
Play Online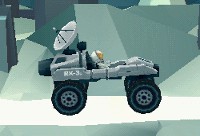 Other Games Related

---

This game crashed in major Internet browsers like Chrome, Firefox and Edge.
Play our WebGL 3D Games, work at 100% in your browser.

WebGL 3D Games
Please make stop AdBlock to continue visiting the best games site in the world. All advertising on the site is from Google, 100% safe and easy to identify.
Have you already paused AdBlock for this site?
Reload this page.